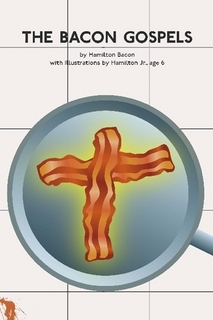 Had your fill of zombies? Ready for something you can really sink your teeth into? Get a copy of The Bacon Gospels -- it's just like the Gospels, but with more bacon!
180+ pages!
Paperback!
Amaturishly illustrated!
Turns street preacher's face streetlight red!
To read an excerpt or place an order, visit Lulu.com.
Thanks!